What is Mazda SKYACTIV® Technology?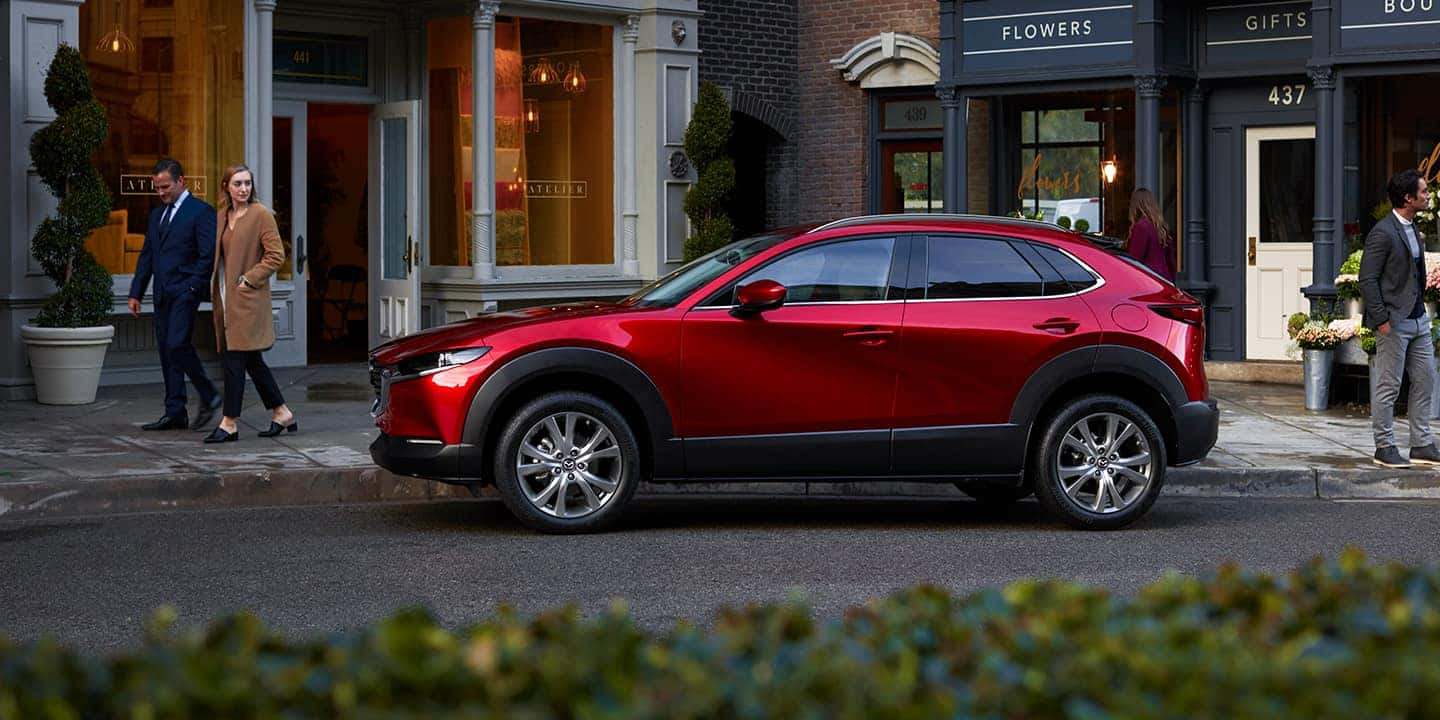 Have you been searching for a new Mazda car, crossover, or SUV because of its impressive performance and efficiency? If so, you're likely curious how it offers such an advanced combination of performance and fuel economy. Skyactiv® Technology is a suite of features found throughout the Mazda model lineup, inside and out of each vehicle. But what is Mazda Skyactiv® Technology? Our team at 495 Mazda will help you learn more today!
GAS & DIESEL ENGINES
When you're considering your Mazda engine, Skyactiv® Technology offers an impressive combination of performance and efficiency. Here's a quick look at what makes this performance feature so unique:
SKYACTIV®-G: This engine is a take on the aspirated gasoline engines and can be had as a 2.0L or 2.5L 4-cylinder engine. Skyactiv®-G compresses the air-fuel mixture inside the engine at a rate of 14.0:1. This increases fuel-efficiency by as much as 15%.
SKYACTIV®-Diesel: Compared to other diesel engines, Skyactiv®-Diesel engines have a lower compression ratio, improving fuel economy and lowering emission levels. The upcoming Mazda CX-5 Diesel will feature this technology.
TRANSMISSIONS
Mazda models are available with two transmissions depending on your preference. These are the Mazda transmissions with Skyactiv® Technology:
SKYACTIV®-Drive: This 6-speed automatic transmission gives Nashua, NH drivers the fuel economy and seamlessness of a Continuously Variable Transmission (CVT) and a dual-clutch automated manual. With this transmission, fuel economy is boosted by 4% to 7%.
SKYACTIV®-MT: Small and lightweight, this 6-speed manual transmission switches gears quickly and without wasting fuel.
BODY, CHASSIS, & HANDLING
Skyactiv® Technology goes beyond just a dynamic and powerful drivetrain. Additional Skyactiv® Technology suites include:
SKYACTIV®-Body: Compared to previous Mazda models' body designs, Skyactiv®-Body creates a body that's 8% lighter and 30% more rigid.
SKYACTIV®-Chassis: This chassis introduced a new and improved front and rear suspension system and electric power steering, as well as a 14% weight reduction.
SKYACTIV®-Vehicle Dynamics: Skyactiv®-Vehicle Dynamics with G-Vectoring Control improves cornering by reducing engine torque and shifting weight to the front wheels.
TEST DRIVE A NEW MAZDA AT 495 Mazda TODAY
Are you ready to get behind the wheel of a new Mazda car, crossover, or SUV that uses Skyactiv® Technology? Our team at 495 Mazda would love to help you schedule a test drive, and our finance team will help you take your favorite model home at a competitive price. Contact us today to learn more about how you can get behind the wheel!