We Pay Top Dollar for Any Used Vehicle

Any Make, Any Model, Any Condition! 495 MAZDA Buys Them All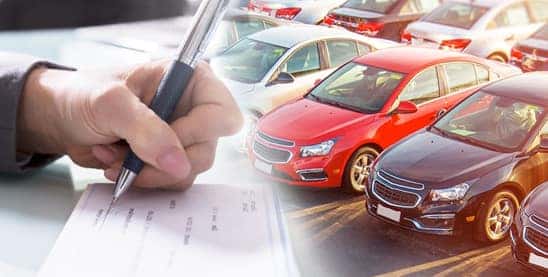 Need extra cash? Have a vehicle that you no longer use? Bring it to 495 MAZDA and get top dollar today! 495 MAZDA pays the most money for any – and every –used vehicle, regardless of make, model, condition or number of mile
Whether your car is leased, financed, or your own, we will pay you cash the same day you bring it to the dealership. If you still owe money on your loan release, we will write you a check for the difference!
Best of all, you don't need to buy one of our vehicles to get the most money for yours. You'll receive the same great offer whether you buy from us or not!
To get started, simply complete the online appraisal process low. It takes less than 5 minutes. Or, bring your used vehicle to our convenient location in Lowell. Whichever way you choose, 495 MAZDA promises to make selling your used vehicle quick, easy and extremely lucrative for you.
The offer from 495 Mazda is contingent on your providing accurate information. 495 Mazda will conduct a verification of your vehicle and evaluate other vehicle use and history information prior to finalizing the offer. Any differences between the information you provide about your vehicle and the vehicle's actual condition, use, and history may impact the offer you receive from 495 Mazda.
Requirements can vary from state to state, but there are a few items you'll need no matter where you are: Your car's title or payoff information (All titleholders should be present), Valid and current registrations, Valid state-issued photo ID for all title holders, and All keys and remotes. Please note that you don't need these things to get an offer for your car, but if you think you plan to sell when you get your offer, you should come prepared with these items.
Get Started Now